Article
News Regional
New Iraq Oil Export Terminal Loads 3rd Vessel
dj
Tuesday, March 27, 2012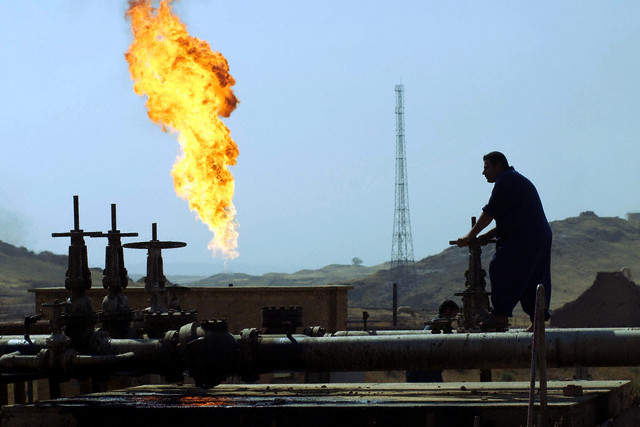 Iraq
's new single-point mooring, or SPM, terminal in the south is loading a third tanker Tuesday at a rate of 800,000-900,000 barrels a day, a senior Iraqi oil official said.

This marks a key third milestone after the first two tankers successfully loaded at the SPM and sailed earlier this month.

"The second tanker, called New Creation, was loaded with around 2 million barrels and sailed from the terminal March 25," the official, who spoke on condition of anonymity, told Dow Jones Newswires.

"The third vessel, called Yiomaral, is currently loading and is expected to finish tomorrow," he said.

Earlier, officials said that a minor technical fault had suspended loading from the terminal for a few days.

"The fault has been fixed and the terminal is working normally," the Iraqi oil official said.

A second 900,000-barrels-a-day SPM, built like the first by Leighton Offshore, a subsidiary of
Australia
's Leighton Holdings Ltd. (LEI.AU), is expected to be ready in April, the official said.

Oil began loading March 8 from the new SPM in the Gulf--the first of five each with 900,000 barrels a day loading capacity. So far the facility has exported two cargoes, each with around 2 million-barrels shipment, which sailed March 13 and March 25 respectively.

Iraq has had to reduce its production from southern oil fields in recent months because it didn't have enough export capacity, but the new SPM means it will be able to increase exports from its southern oil fields to some 2.2 million barrels a day this year, bringing its total export capacity in the south to 2.7 million barrels a day from 1.75 million barrels a day prior to the opening of the new SPM, Iraqi officials said.


Iraq
exported an average of 2.014 million barrels a day last month from its southern and northern oil fields, but with the new SPM the country is aiming to hit 2.25 million barrels a day this month, the officials said.