Article
News Greek
Eight Firms Bid for Greek Oil, Gas Surveys
Reuters
Friday, March 02, 2012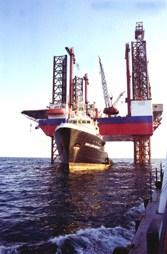 Greece has received bids from eight companies to conduct geological surveys for oil and gas as it seeks to follow up on data from years ago indicating the potential for reserves in its western seas, the energy ministry said.
The energy ministry on Friday identified the eight bidders as U.S. firm ION Geophysical , Norway 's TGS-NOPEC , Dolphin Geophysical and Petroleum Geo-Services and France 's CGG Veritas, Spec Partners, Spectrum Geo Ltd and Fugro Multiclient Services.
Athens spends between 10 billion and 12 billion euros ($13.3-$16 billion) a year on oil imports, about 5 percent of its gross domestic product, and wants to enlarge its reserves to cut its energy bill and shore up its ailing economy.
The area surveyed will cover about 220,000 square km extending from the Ionian Sea to the seas south of the island of Crete .
The ministry said it would complete the evaluation of the bids early in April, so that the winner or winners can start searching for oil as soon as possible.
An official at the ministry told Reuters that up to three firms could be selected to conduct surveys in parts of the specified area offshore, and the work is expected to take about two months.
Greece hopes to have the seismic data available in autumn in order to identify up to 15 blocks and call a tender for test drilling later this year, the official added.
Earlier this year, Greece also invited investors to drill for oil in three areas in the western part of the country, with the aim of a first test drilling by the end of the year. The three blocks near the towns of Patras and Katakolo and in Epirus may contain about 250 million barrels of oil.
Possible investors have until July 2 to submit binding bids.