Article
News Greek
Greek PPC to Benenfit From New 2011 Electricity Tariff
dj
Thursday, October 07, 2010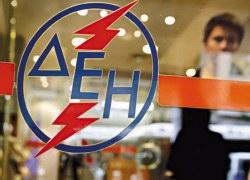 The Greek Ministry of Environment and Climate Change Thursday said it has rebalanced electricity tariffs for 2011, lowering rates for commercial users, which should benefit Public Power Corp. (PPC.AT).

The debt-strapped Mediterranean country has promised to gradually liberalize the electricity market, currently dominated by PPC and eventually free up tariffs in exchange for the EUR110 billion bailout from the International Monetary Fund to stave off bankruptcy.

Businesses in
Greece
pay disproportionately high tariffs, economically subsidizing other groups like households, and they could benefit by as much as 18%, the Ministry said.

Farmers and low consumption users, which have to date also been heavily subsidized, may see their costs rise by as much as 14%.

Households that are financially disadvantaged will be protected from price increases, the Ministry said, adding that the cost of this "social tariff" will add up to EUR100 million.

"This will benefit PPC because it will remove some of the unevenness in tariffs and it will now be able to better compete in commercial sector provision against its competitors, which have been winning market share," said Paris Mantzavras, analyst at HSBC Pantelakis Securities.

The Greek state holds a 51% stake in Athens-listed PPC and it supplies close to 98% of domestic electricity consumption.

The new prices apply for the whole of 2011 starting from Jan 1.